Annual Lunar New Year Production "Better than CCTV's Chinese New Year Show!"
-audience member, 2017 "Keepsakes: A Chinese Love Story (青花缘)"
CAAM CDT is honored to have partnered with the O'Shaughnessy Auditorium for almost 20 years to bring spectacular, dazzling Chinese Dance to Minnesota audiences every Lunar New Year. Past productions have sampled from the dance traditions of multiple Chinese ethnic groups, celebrated the beauty of flowers, and explored the intersect between Chinese drum traditions and dance. Every production is a fantastical, colorful explosion of sound, music, and artistry.
Click here and here to learn how this West St. Paul family incorporates CAAM CDT's Lunar New Year Production into their annual celebration.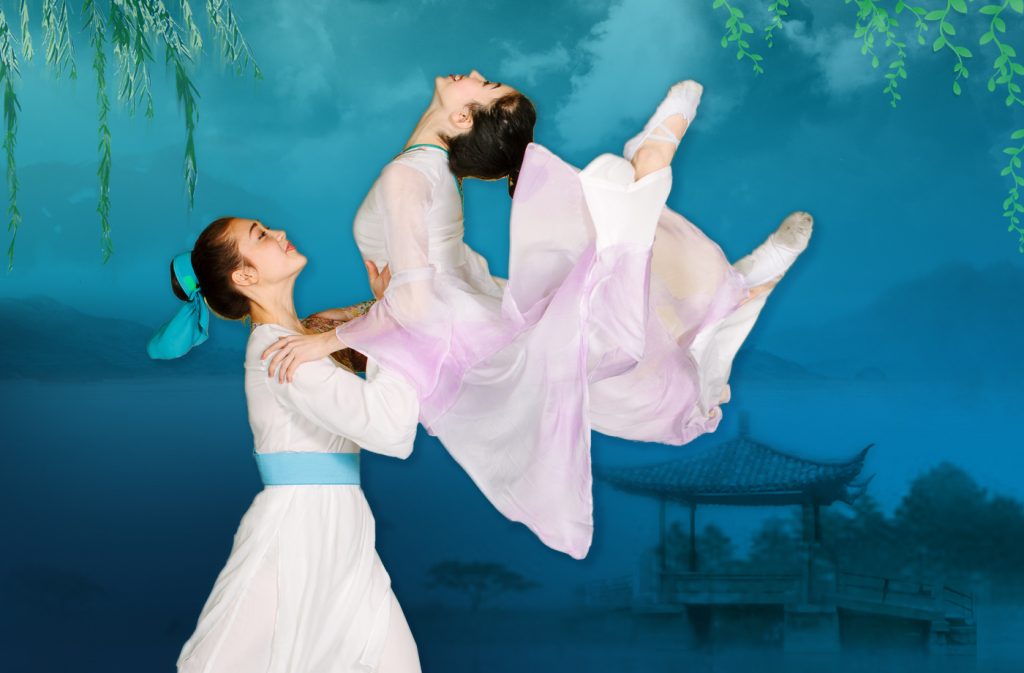 More than a thousand arts patrons joined us for our 2019 world premiere, "Once Upon a Lake." Please download or visit our Activity and Coloring Book to learn more about Xihu (West Lake), its tea culture, and its fantastic legends!
Watch this space for information about our 2023 Lunar New Year Production! 
Please review our photography and cellphone policy. 谢谢!
Our 2019 World Premiere, Once Upon a Lake (西湖随想) was made possible by the voters of Minnesota through a grant from the Metropolitan Regional Arts Council, thanks to a legislative appropriation from the arts and cultural heritage fund.