高级顾问 Senior Advisor/舞蹈编导 Dance Instructor & Choreographer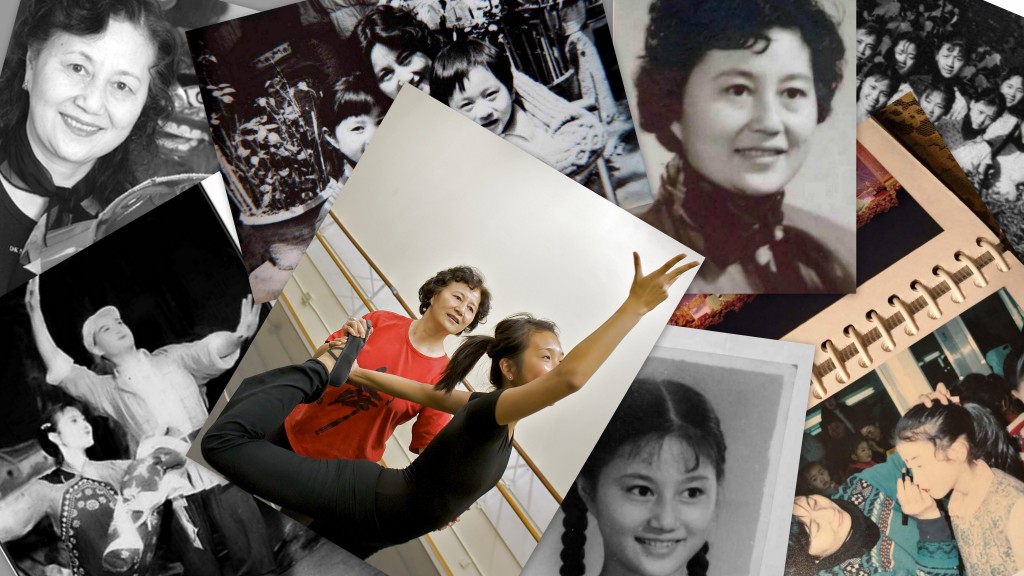 In a career spanning more than 40 years and crossing two continents, Lili Teng has distinguished herself in dancing, teaching and choreography. At age 9, she enrolled in the prestigious Anhui School of Art and then pursued a degree in Chinese Folk Dance at the Shanghai Dance Academy. Upon completion of her scholastic training, she became lead dancer in productions such as Thunder Top Pagoda (Lei Feng Ta), Flowing North Xian River (Xian Jiang Bei Qu), White Hair Lady (Bai Mao Nu) and Salute to the Li Man Mountain (Li Man Song). She turned to teaching and choreography in the 1970s, directing many national and provincial television dance shows, including the dance drama Hwai River Legend (Hwai He Fon Qing); the opening ceremony of the National Short Performance Competition; and the 1999 National Mid-Autumn Opera Show. Many of her Chinese works won national awards. After arriving in the United States in 1999, Teng Laoshi joined CAAM CDT as School Principal and Assistant Artistic Director. She became Head Artistic Director in 2005. In addition to choreographing and directing CAAM CDT's annual Lunar New Year productions, Teng Laoshi continues to teach and instill excellence in all of her students. She choreographed and directed two students to a Gold Award at the 2017 Midwest Overseas TaoLi Cup Dance Competition and to the Judge's Choice Award and Platinum Elite Award at the 2018 Chicago Regional Taoli World Dance Competition.
Lili Teng had distinguished herself in dancing, teaching and choreography and won many national awards in China. She was trained in Chinese folk dance from Anhui Arts School and the Shanghai Dance Academy. Beginning as a lead dancer, she became a choreographer and instructor for national and provincial Chinese television dance shows. After arriving in the U.S. in 1999, she continued to teach at CAAM CDT and was its principal and artistic director from 2005 to 2020. Teng has choreographed many major CDT productions including "Ode to Flowers," "The Sound of Drums," "China, The Beautiful," "Magnificence: A Splendid Voyage," a Dance Drama in 2014 "Homecoming: A Chinese New Year's Tale," the 2015 "Dancing in Chinese Opera", "One Earth, One Home" in 2016, and the Classic Dance Drama "The Keepsakes: A Chinese Love Story" in 2017, the 2018 world premiere Dance Drama "Our Dance, Our Dreams," and the dance productions "Once Upon a Lake" in 2019 and "Journey to Dunhuang" in 2020. Lili has made tremendous efforts to strengthen CAAM CDT and trained groups of outstanding dancers. Nearly ten dances choreographed and directed by her won the Gold Award of the Huaxing Cup World Dance Star Grand Prix and the Best Popularity Award of the Global Youth Online Show in North America. Her 2020 work "Flying Apsaras" won the "Platinum Award" and "Best Director Award" in the competition.
中国舞蹈家协会会员, 中国电视艺术家协会会员, 国家二级编导, 明尼苏达华星艺术团艺术总 监, 从事舞蹈事业整整六十年, 多次荣获国家级大奖。曾担任第三届中国小品大赛开、闭幕式 歌舞晚会及1999年全国中秋戏曲电视晚会舞蹈总监,多次担任安徽电视台主办的春节晚会、 元旦晚会、元宵晚会舞蹈总监。1999年移居美国后一直在中美联谊会中美舞蹈学校任教,2005-2020任艺术总监、校长及演出经理。历年来执导了【童年的故事】,【福到迎春】,【人间情、世间爱】,【百花赋】,【鼔舞、鼓风、鼓韵】,【印象中国 一】,【印象中国二】等公演,并为庆祝舞蹈学校成立二十周年举办了【辉煌与梦想】专场 演出。2014 年还突破性地编创了一台新春贺岁舞剧【过大年】, 2015年的【戏魂舞 韵】,2016年的【大地之灵:我们的家园】,2017年的原创古典舞剧【青花缘】,2018 年献给中美舞蹈学校成立25周年的世界首场大型情景舞剧【追梦】,以及2019年的舞蹈专场【西湖随想】和2020年的【走进敦煌】。莉莉多年来辛勤教学,为学校的壮大和提高做出了巨大努力,培养出一批批优秀舞者。她编导的近十只舞蹈分别获得华星杯世界舞蹈之星大奖赛的金奖和全球青少年在線展演北美最佳人气奖。她2020年的作品《敦煌飞天》还荣获该赛的"白金奖"和"最佳编导奖"。